Immigration, COVID-19 quarantine in Switzerland: What you need to know
July 6, 2020
By May 2020, the pandemic situation was beginning to come under control. Switzerland therefore decided to reopen the land and air borders with all Schengen states from 15th June 2020. As a result, the free movement of persons concluded with the European Union has been restored.
The Swiss Federal government also decided that from 6th July 2020 the entry restrictions imposed on third countries wishing to carry out a stay subject to authorization, with or without gainful employment, would be lifted.
However, from July 2020, the pandemic situation seems to have worsened and the authorities therefore took new measures to prevent the spread of the virus.
From the 6th July 2020, a quarantine will be mandatory for people entering Switzerland from so-called risk regions. A list of these regions will be kept by the Federal Office of Public Health and regularly updated with the development of the pandemic worldwide.
If a person comes from an area at risk, then a 10-day quarantine will be imposed.
As of 3rd July 2020, 30 countries are considered to be at risk. For a complete list of these countries which will be regularly reviewed by the government, see attached : Ordonnance_COVID-19_transport_international_de_voyageurs (3)
Please note also that from 20 th July 2020, citizens of Algeria, Australia, Canada, China, Georgia, Japan, Morocco, Montenegro, New Zealand, Rwanda, South Korea, Thailand, Tunisia, Uruguay, Bulgaria, Croatia, Cyprus, Ireland and Romania will be admitted to Swiss territory again.
Practically this means that depending on the situation of the pandemic, the quarantine rule within countries can change during the summer holidays. If you are an employee and are unable to return to Switzerland or are put in quarantine on your return, preventing you from returning to work, your absence will not be excused. The Employer will therefore be entitled to not pay your salary during these days of absence.
Our recommendation is therefore to keep these points in mind when planning your holidays.
Our last article: http://www.e-avocats.ch/en/easing-of-immigration-measures-during-covid-19/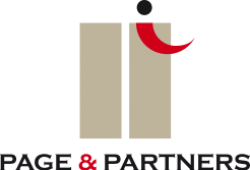 Tags: back to work, coronavirus, COVID-19, Employee, government, holidays, immigration, open border, pandemic, permit, quarantine, Update, vacation, what you need to know


Categorised in: NEWS